Official music video for I'm Invisible by Surgical Meth Machine, aka the brand new solo project from industrial metal legend Al Jourgensen.

Produced by: The Other House
Director: Chris Roth
DP: Steve Roth
Editor: Steve Roth
VFX: Chris Roth

In February of 2016, The Other House had the immense pleasure of collaborating with Ministry frontman and all around industrial rock metal legend Al Jourgensen on a new music video for his latest solo project, Surgical Meth Machine. The track I'm Invisible was an exciting departure from Al's notorious dark industrial metal sound. Taking inspirations from Blue Velvet, Fear and Loathing in Las Vegas, and even The Big Lebowski, we aimed to create a deliciously visual drug fueled trip thru the underbelly of Vegas. The video was filmed both on a green screen stage in Los Angeles and on location in Las Vegas, Nevada. Here's a behind-the-scenes look of how it all came together…
The video's "loose" concept was a ride down the Vegas strip with Al high as F. For all of Al's driving scenes we shot him in his signature Dodge Challenger right on our green screen stage. This allowed for a ton more flexibility and fun, with [slightly] reduced risk to cast and crew. The shots would later be coupled with custom driving plates shot on location in Vegas the following week.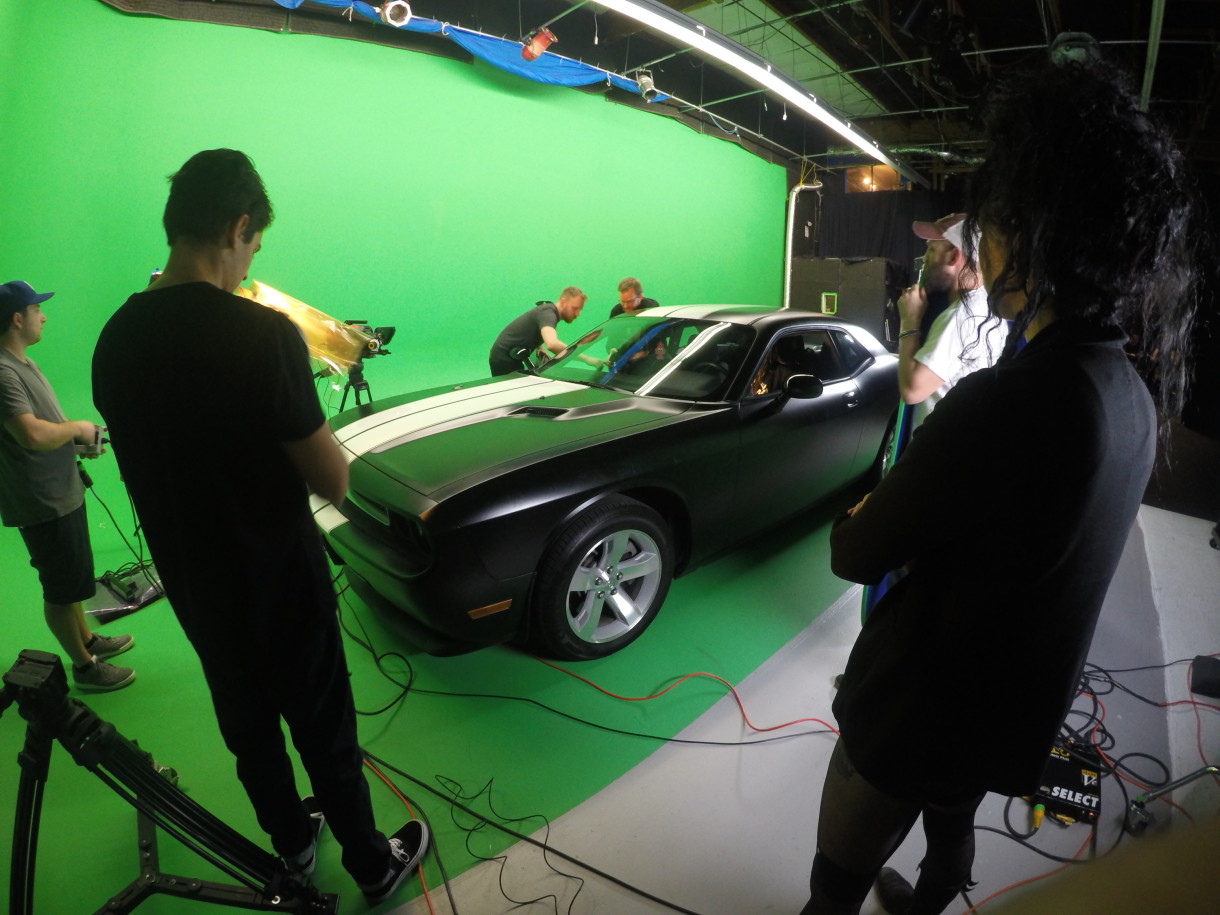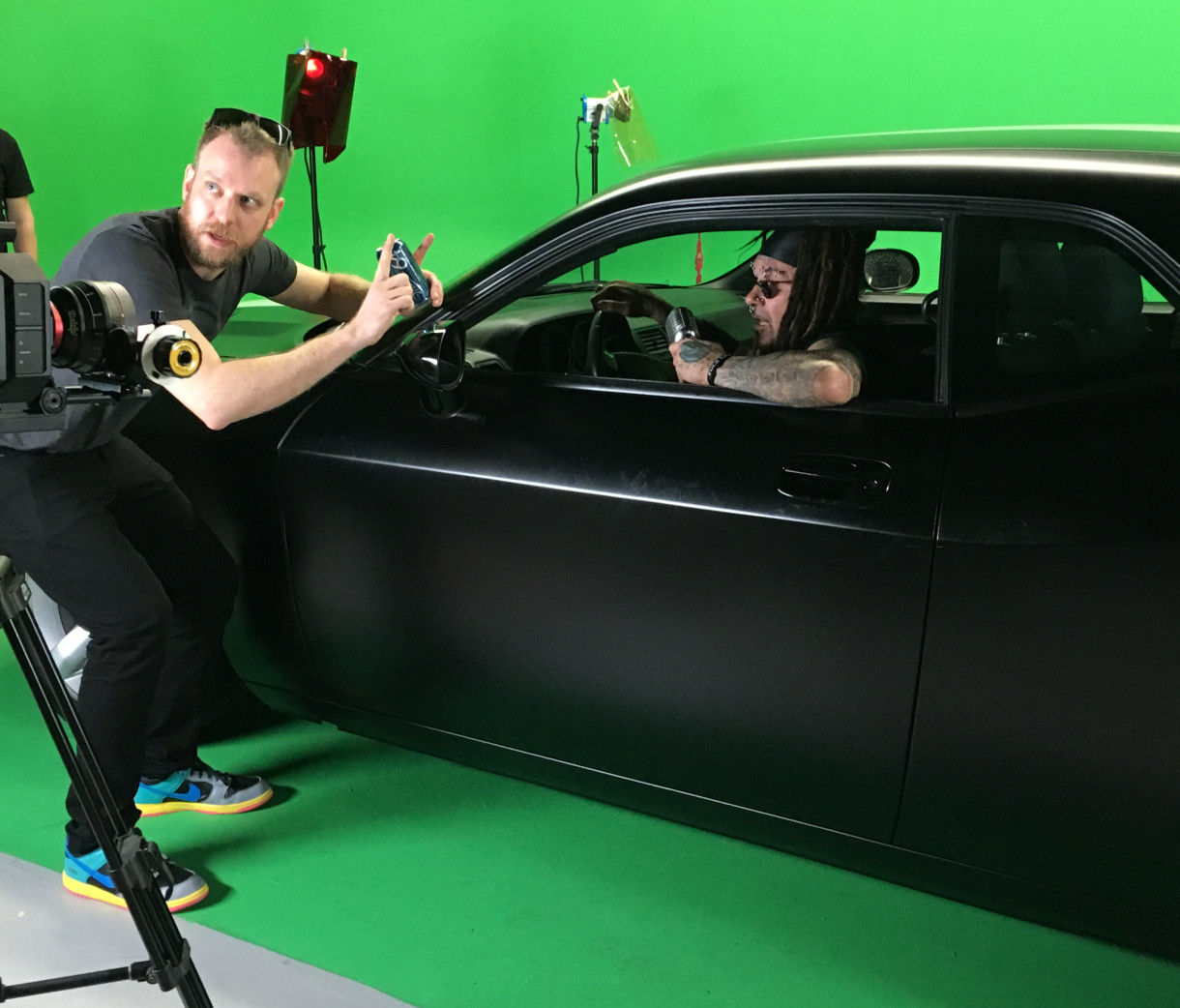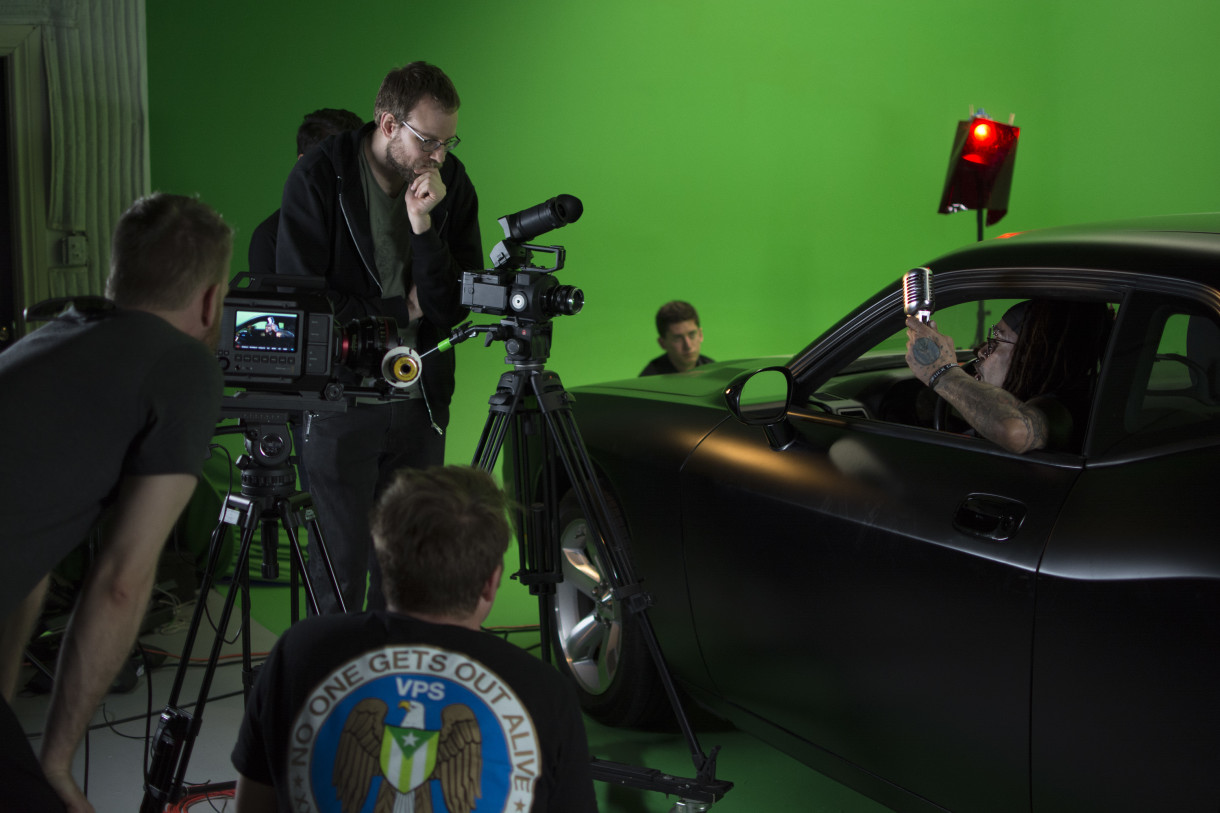 The video was shot primarily on two cameras: a Black Magic URSA, and a Sony FS700.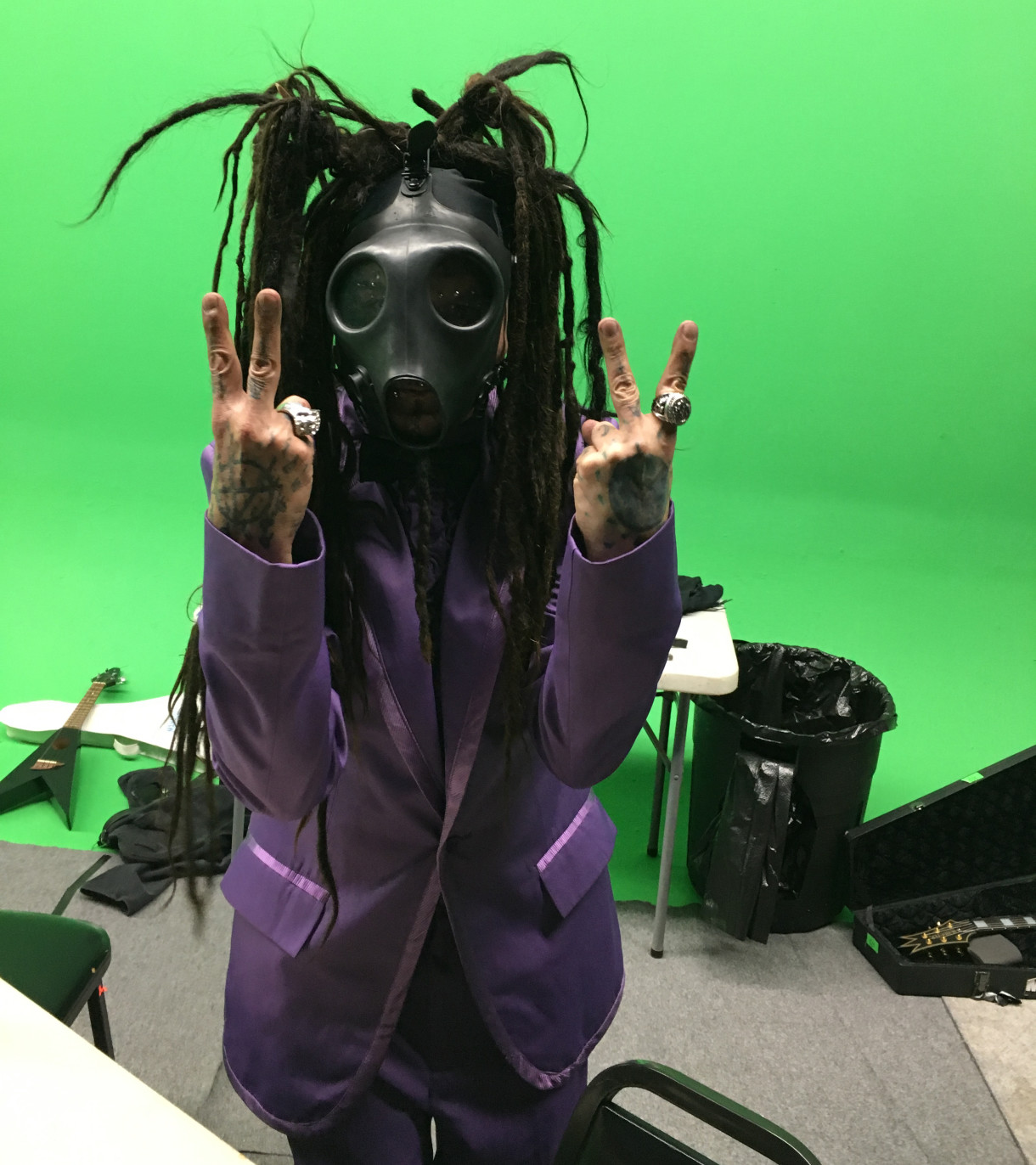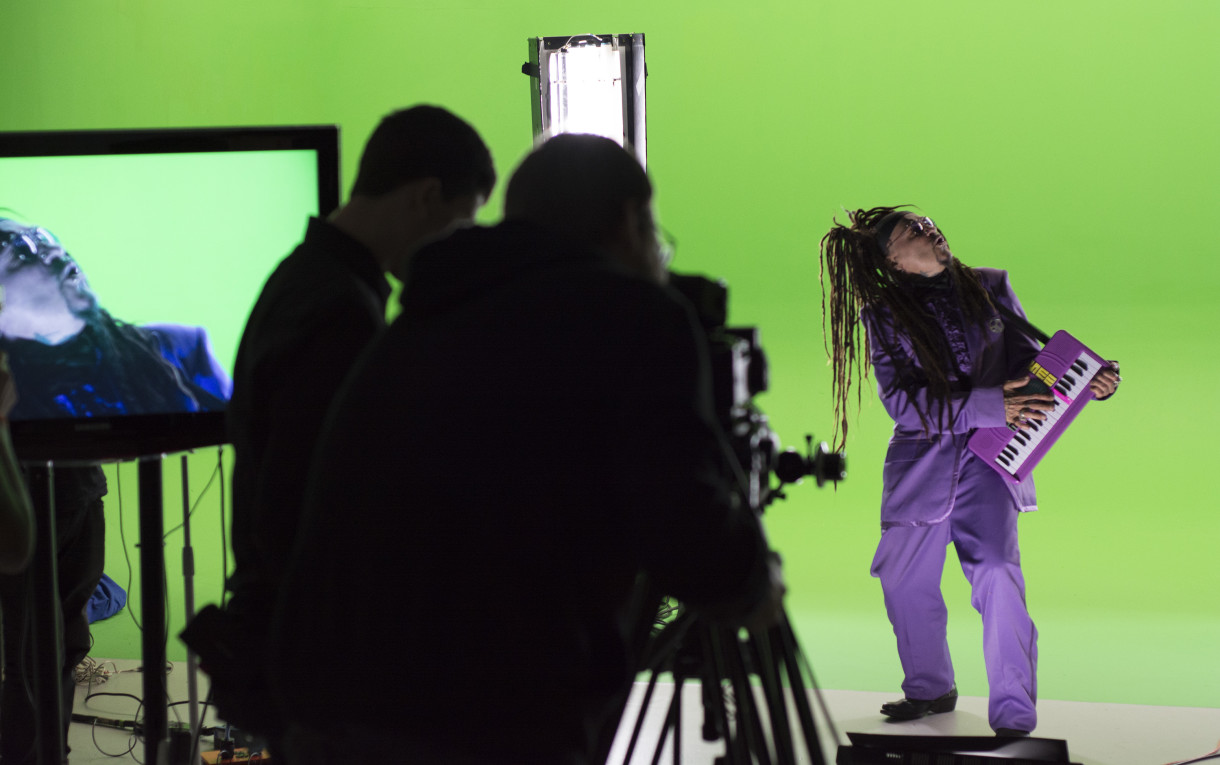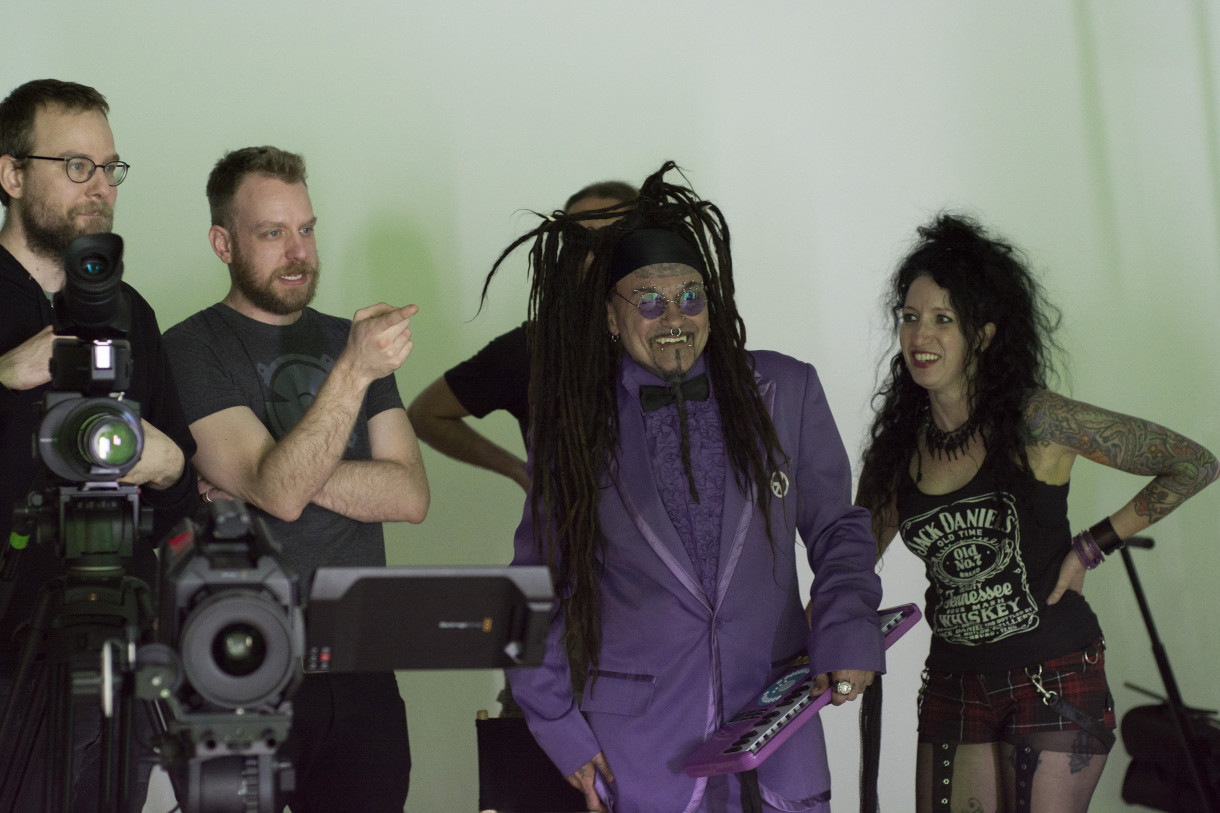 Watching playback.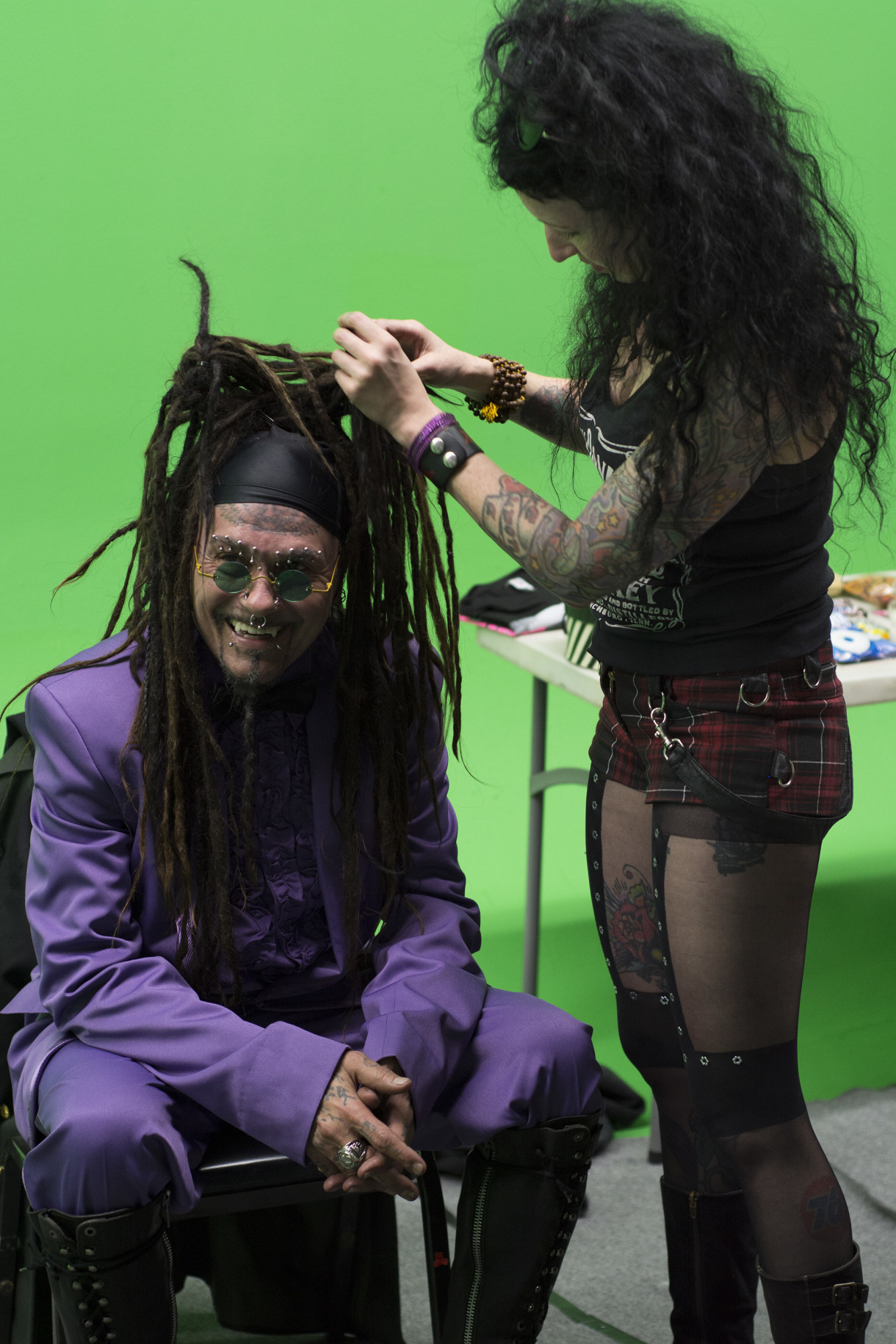 Keepin' those dreads high and tight.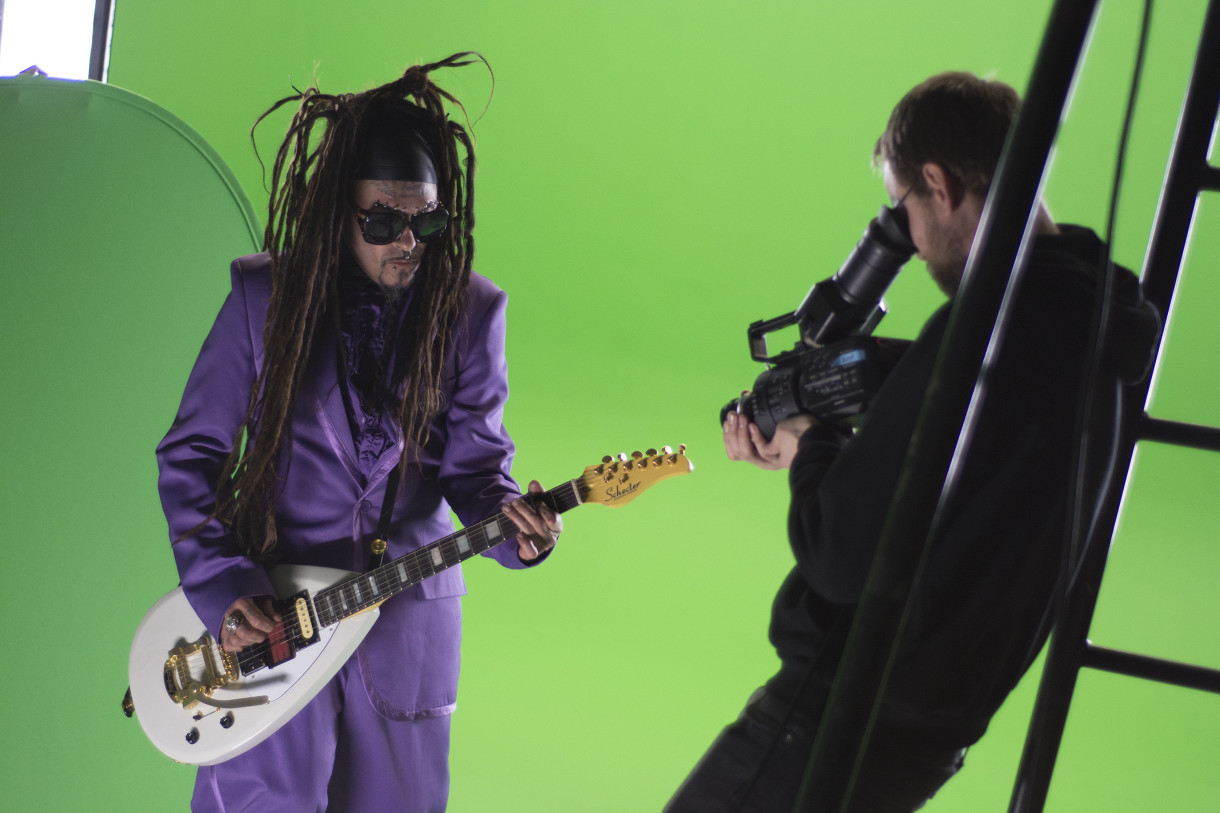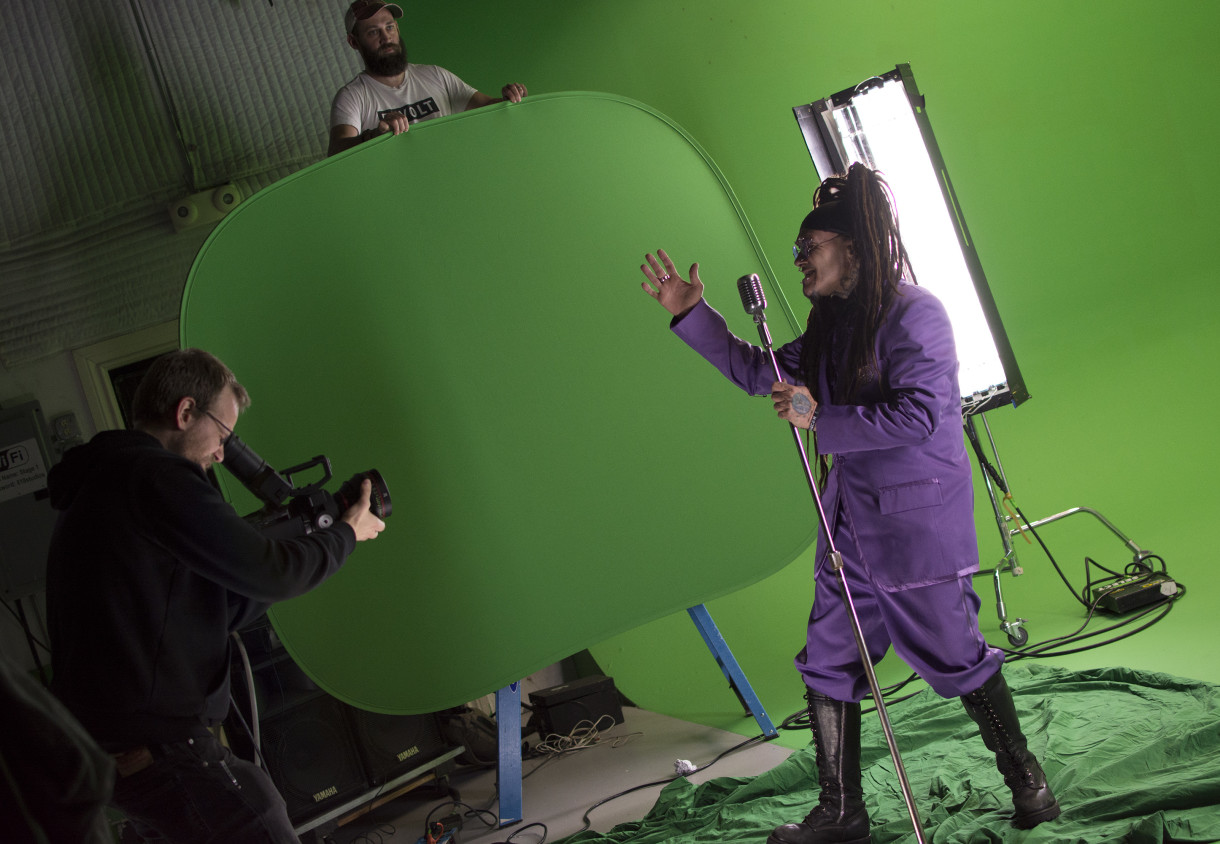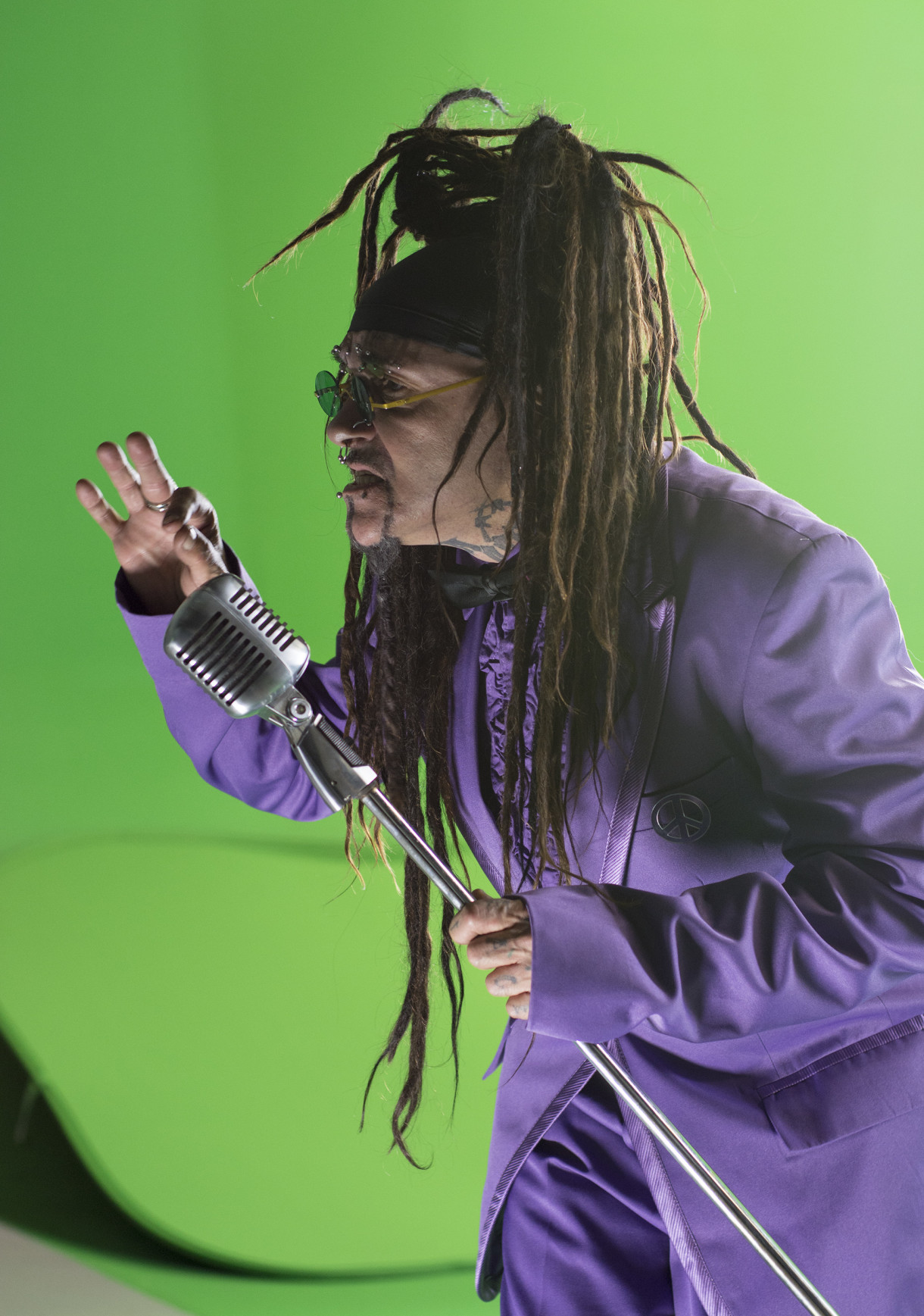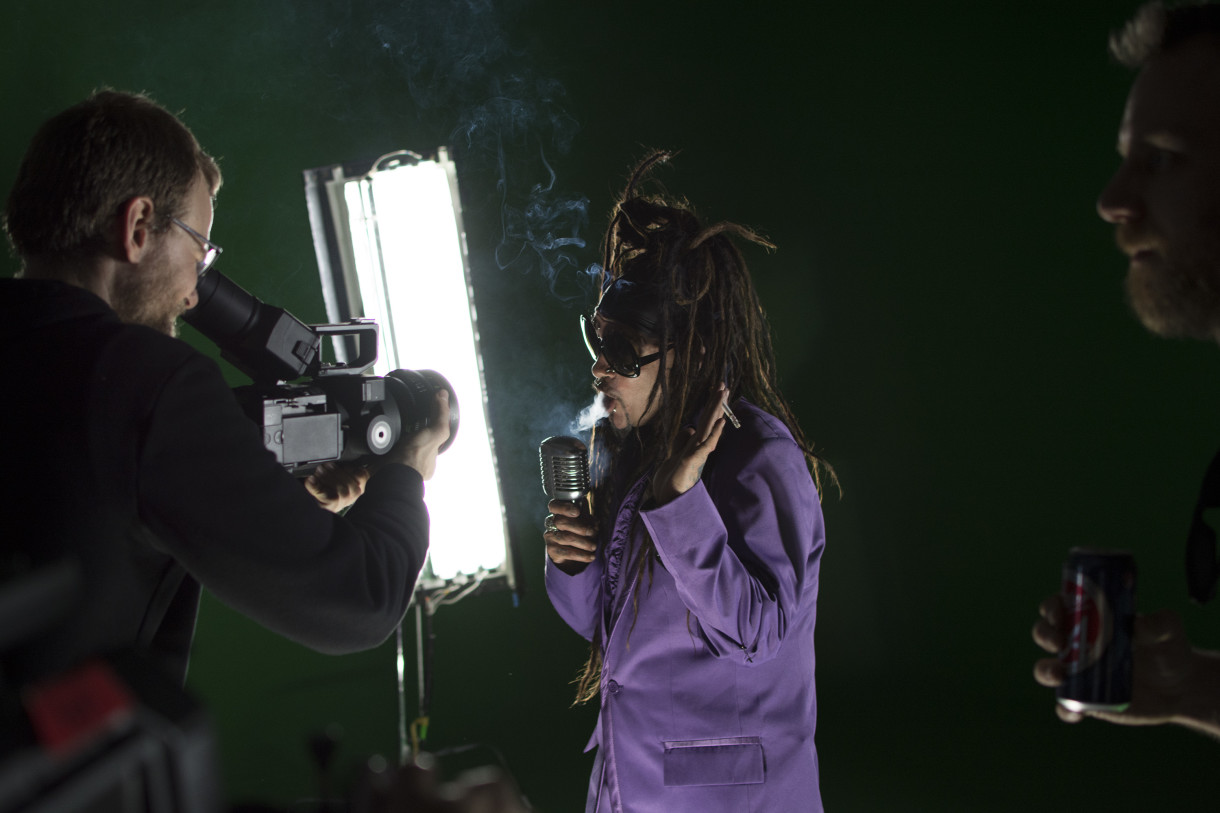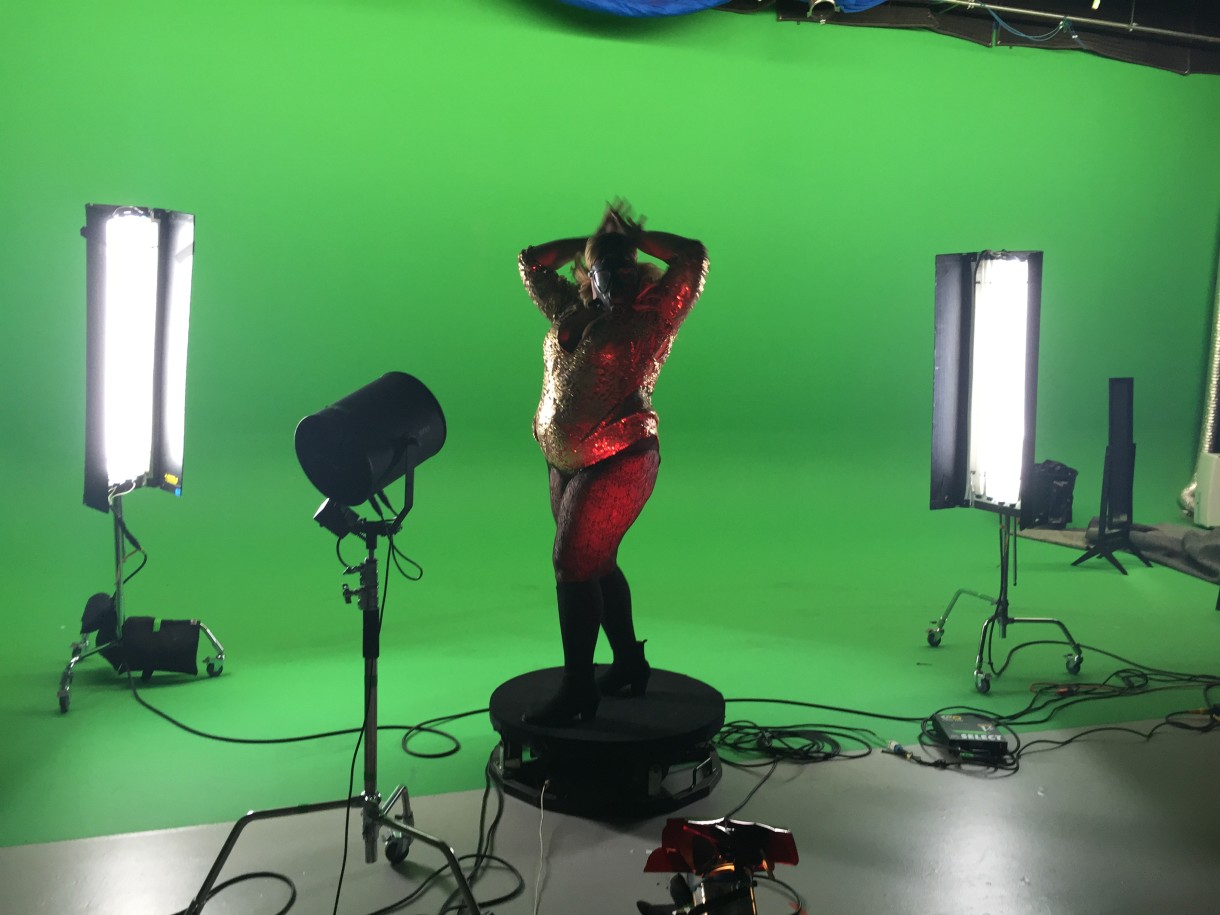 Top notch backup gogo dancing vibes provided by the amazing Ko Wills. xoxoxo
When Al Jourgensen wants to fly. Al Jourgensen fucking flies!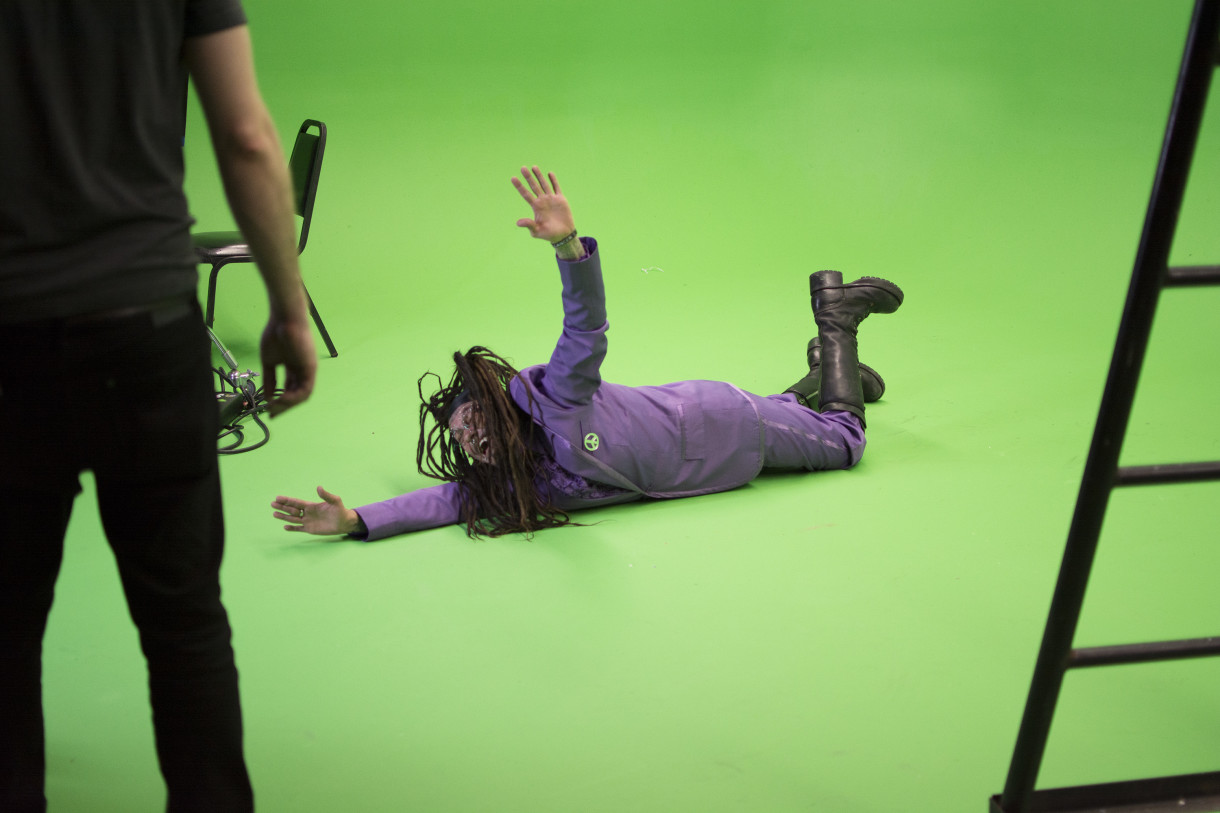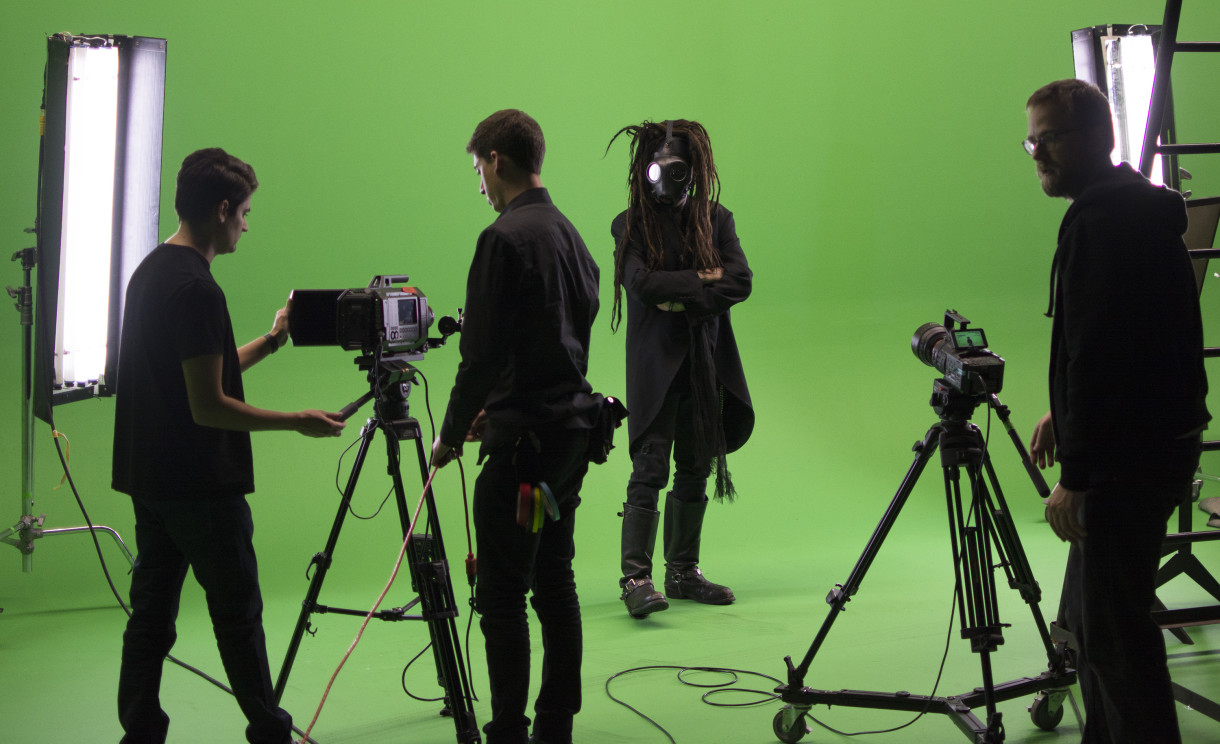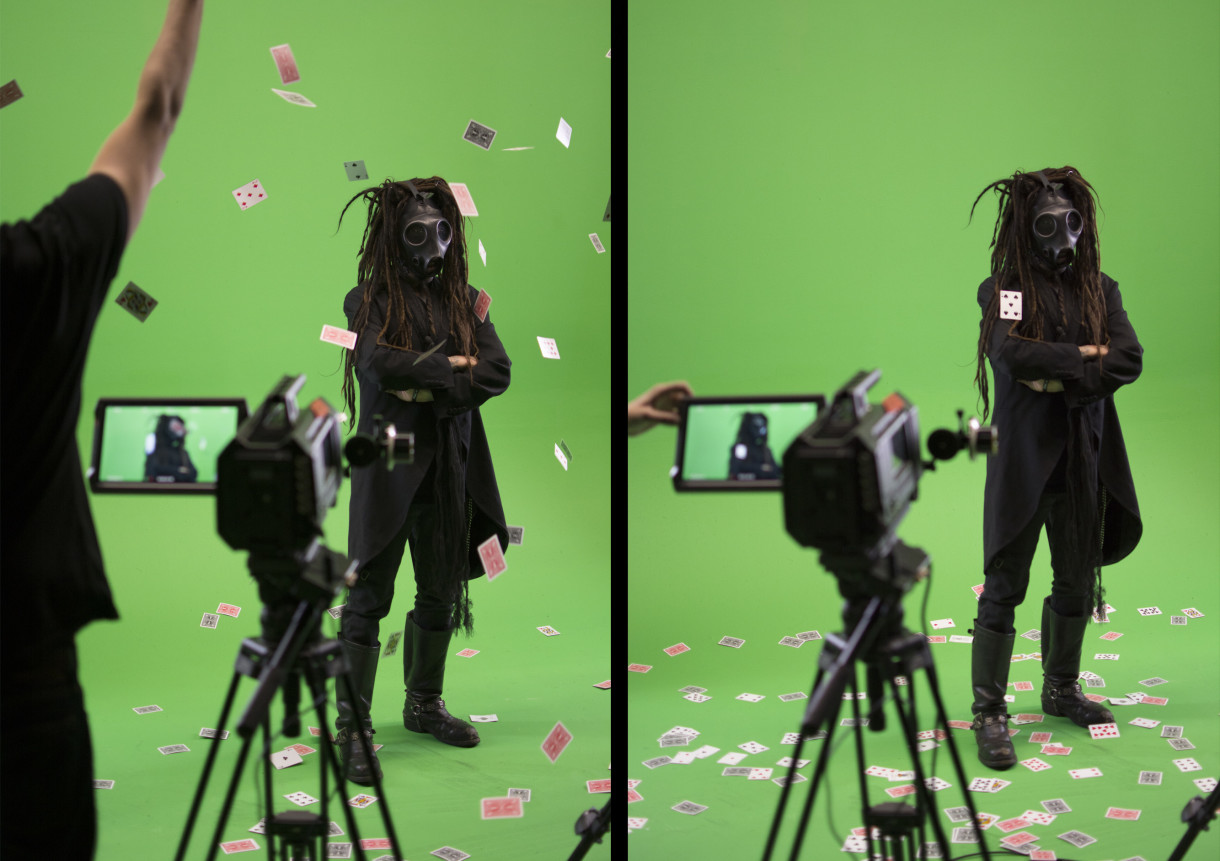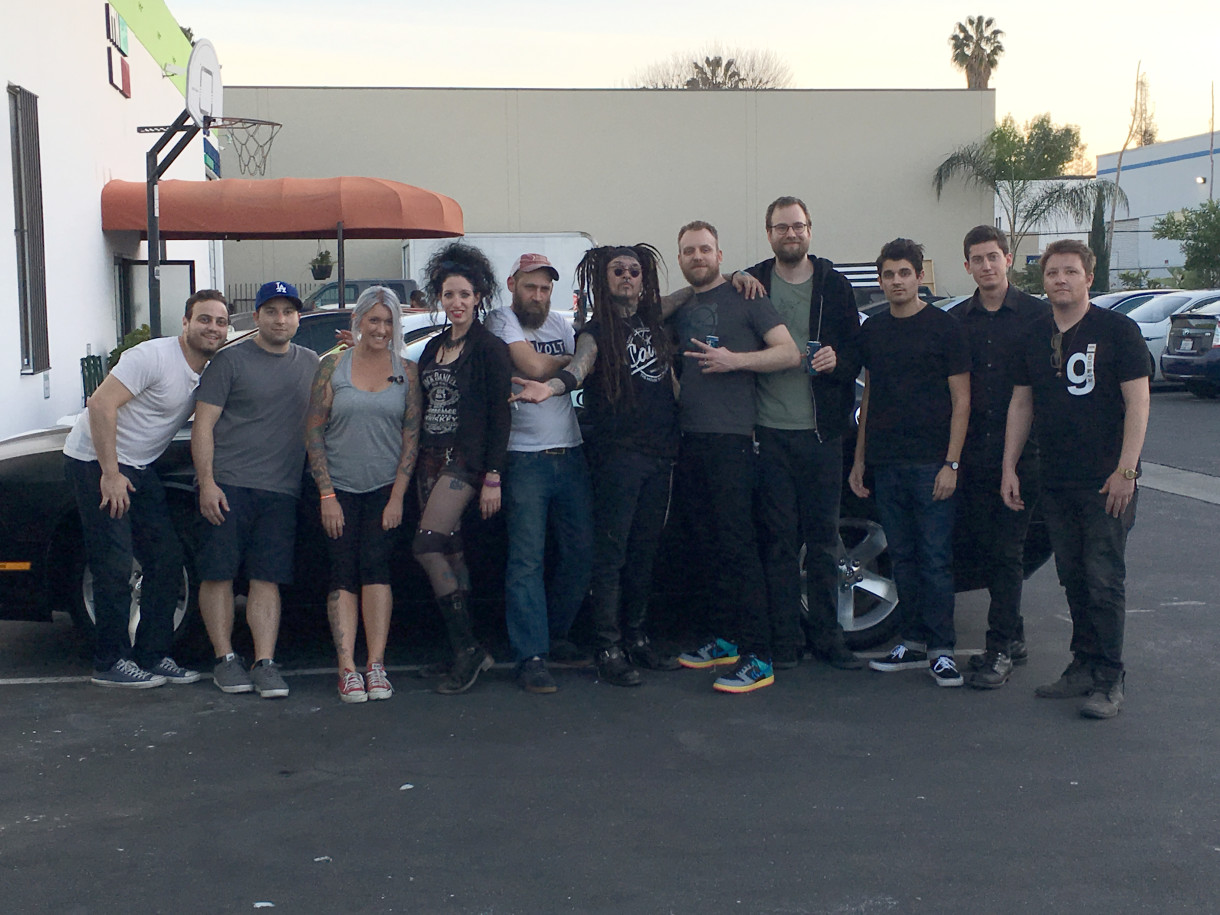 Special thanks to our top notch crew for making the shoot a total BLAST!
Photography by Mohamad Ali Alostaz & Chelsea "YoPickles" Votel